Massachusetts Coalition for Oral Health
The Massachusetts Coalition for Oral Health (MCOH) promotes effective community preventive measures to improve the oral health of all Massachusetts residents. Our site will be useful for consumers, students, health providers, school nurses, health advocates, policymakers, and educators working in a variety of settings.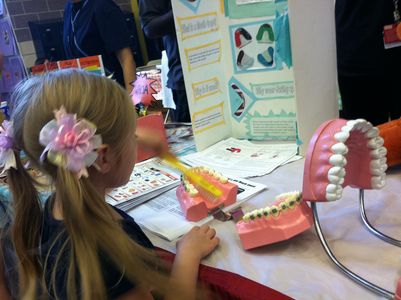 This site provides materials, resources, and tools to help you:
Learn more about oral health
Communicate oral health messages effectively to your family, clients, patients, or student
Design a school-based sealant program for your community
Know about Massachusetts' oral health policy
White Paper on School-Based Oral Health Programs
Our White Paper on School-Based Oral Health Programs, Reaching New Heights in Health with School-Based Oral Health Programs, was printed and distributed to Massachusetts school health providers by the MA Office of Oral Health, an MCOH member.  Coalition members are hopeful that this White Paper will be useful in providing school nurses, other school health providers, school educators, as  well as dental and non-dental health providers with the information needed to better understand effective strategies for preventing tooth decay, school-based oral health program models, and new regulations that govern dental professionals and dental programs providing oral health services in Massachusetts schools.
MCOH and the Office of Oral Health promote school-based prevention (dental sealant and fluoride) programs for students at high-risk for dental disease.   The Centers for Disease Control and Prevention (CDC) estimates that if 50 percent of children at high risk participated in school sealant programs, over half of their tooth decay would be prevented and money would be saved on their treatment costs. School-based sealant programs reduce oral health disparities in children.
For more information about school-based oral health programs or for additional copies of this resource, please contact the Office of Oral Health at Oral.Health@state.ma.us.
New and Noteworthy
BOMAC Member Newsletter of July 2013 – Dr. Myron Allukian, Winning New Fluoridation Battles
If you are attending Yankee Dental 2014, make time for the following panel:
Fluoridation:  A Continuous Challenge:  Your Role and Responsibility
Thursday, January 30th from 5-7 p.m., moderated by Dr. Myron Allukian
"The Internet and social media have confused the American people about fluoridation with misleading and alarming information, scaring the public to discontinue or not implement fluoridation. Fluoridation is being challenged in Massachusetts and across the nation, even though 204 million Americans and 4 million state residents live in these communities, with Massachusetts ranking only 36th in the United States. For the first time at YDC, an ADA president, state health commissioner, board of health chair, and oral health activists will give their perspective on responding to these challenges."